__________________________________
WE'RE WORKING RESPONSIBLY
Our Agents are working remotely to do our part to reduce contact and minimize the spread of the virus.
We have systems in place to ensure continuity so we can support you and your Real Estate needs in the coming weeks.
Since our listings and resources are offered online, they're accessible to you 24/7.
Our Select Service Partners have systems in place to ensure your safety as well.
___________________________________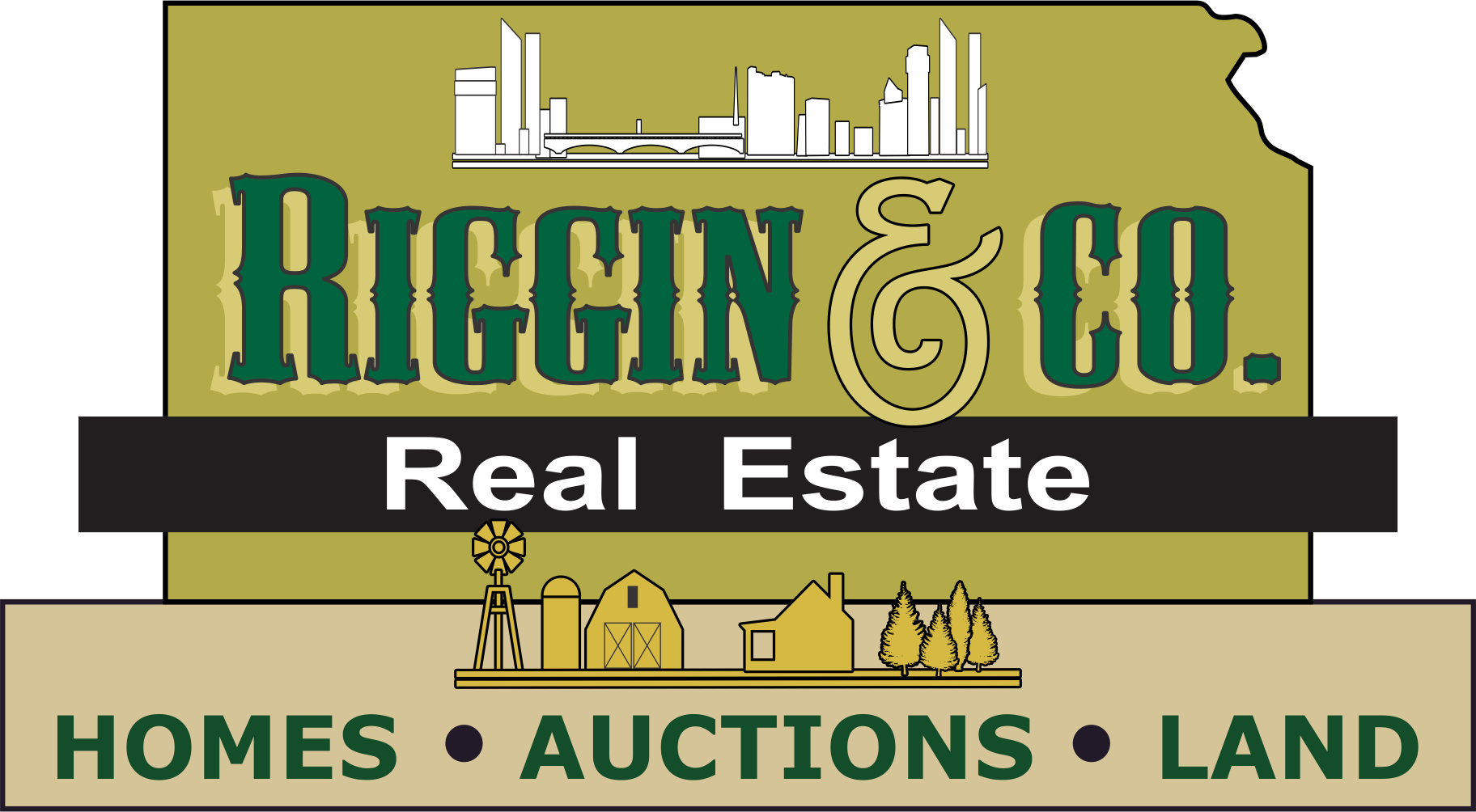 WE BRING EXCELLENCE TO THE REAL ESTATE EXPERIENCE.

Riggin & Company is a family serving families. Our agents serve their communities with grace and dedication. We bring a professional approach to the personal experience of buying and selling real estate.
RESIDENTIAL & RURAL RESIDENTIAL HOMES, AUCTIONS, COMMERCIAL AND LAND

Our Mission: To Perform, Protect and Provide for our clients, every time, before, during and after the sale.
Riggin & Company is an organization whose goal is to provide the highest quality service to our clients and to create an environment for our agents to thrive in!
Visit our Main office at 608 S Topeka Ave., Wichita, KS 67202 or our Branch office at 608 N Main St., Hutchinson, KS 67501, Meet our Select Partners and/or use our Meeting Room.
LOOKING FOR A CAREER OPPORTUNITY?
Do you know someone who is looking for a change? We are looking for dedicated agents with experiance who want to serve their communities with grace and dedication. We are looking for those who would enjoy working with buyers to purchase homes in and around the Wichita area and/or who enjoy working with land buyers and sellers with rural properties. If you have the right personality and a good work ethic, we can guide you and train you in how to serve our clients professionally. If you live outside of the Wichita area, we want you, too! Riggin and Company agents are honored to represent buyers and sellers of land and homes in small communities, all across south-central Kansas. If you live in a rural area and want to be part of a company that wants to help you, give us a call!